What unites us: our complementarity And shared values
---
This company specialising in Talent Development is part of our group and a member of the international network of assessment-center specialists (
GAPI Consult
).
---
---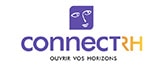 This HR consultancy is associated with our group and based in the Provence-Alpes-Côte d'Azur region (Marseille).
---
---

Expert fields: social cohesion and performance, development of performance roots, publication of reports on the social environment in France / Europe / the world.
---
---

Social-intelligence research institute.
---